April 7, 2014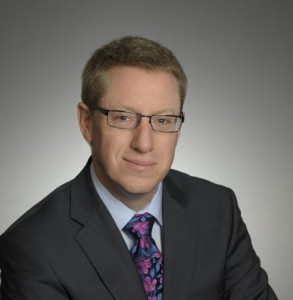 Chris Williams, president of IAB Canada, was in Spain attending the I-COM Global Summit on marketing data and measurement. For those not able to take in the discussions in Seville, Williams is blogging the events for Media in Canada.
By Chris Williams
During three days of listening to digital data presentations, one particular question is now in the forefront of my mind: where does the syndicated panel-based data fit into the future of media planning and buying?
A few years ago it would be heresy to question the role of tripartite syndicated panel-based data but it seems the trend is for publishers and agencies to head in separate directions. They used to work from the same databases, each one aligned with a media silo. There was agreement that knowing the footprint of a publication or broadcast in terms of size and audience composition was equally valuable to both the buy and sell side, as it was a way of determining value and terms of trade. Here at I-COM we have seen the agency presentations focused on building out their DMP stacks while the Joint Industry Committees (JICs) seem to be very focused on how to migrate the existing publisher-centric tools into the digital space. The unsurprising difference is that the agencies focus on the campaign while the publishers focus on their cross-channel footprint.
The agency DMPs work with first- and third-party data, campaign data and other media data, including syndicated data. While the immediate benefit of this process is some nice looking campaign dashboards, the strategic implication is insight generation from real-time, census level campaign data that originates from paid, owned and earned media. On top of that, considerable attention is put into ensuring stacks of technology are modular – so that new data sources can be added quickly as innovation occurs and that existing platforms that previously did not talk to each other can.
The implication is that the days when agencies in Canada relied on PMB as the first stop in the planning process to give broad strokes against the target identified in the media brief are coming to an end. Instead, target audience definition will come from a discovery process where a client's first-party CRM data, web analytics data, search behaviours and other data such as the weather, in addition to the panel-based syndicated data, will be used in a way that looks a lot more like directing marketing's customer and prospect cluster analysis. Aspects of this were demonstrated in presentations by Mindshare, Annalect and Havas.
The addition of owned and earned data has led to data asymmetry between publishers and agencies. Owned and earned data allows advertisers and their agencies to understand consumer values beyond the paid media space, something not available to most publishers. For instance offerings from Placed and PlaceIQ  show the value of location histories. The concept is the value of location is more than just a point but a string of points in a certain order. Add that data to the ability to examine and bid on impression by impression data and you have a situation where publishers are at a disadvantage in knowing the situational value of the impression being bid on by multiple parties.
Meanwhile it is clear everyone is looking for some kind of quality assurance. Viewability, fraud and off-target waste are major challenges to effective media budget stewardship. The MRC is expanding its scope internationally as it takes on more digital accreditations. It was clear during the four days of I-COM that the MRC is highly respected and expected to play an ever-increasing role in ensuring the standardization of metrics internationally. It was interesting to see how Coalition for Innovative Media Measurement (CIMM) and the MRC seemed to be positioned as book-ends – one at the front working on innovation and the other nailing down innovations into standards.
So back to the original question: where does the syndicated panel-based data fit into the future of media planning and buying? One role is to be the raw material fed into agency DMPs, the other is to be campaign quality control. What is unclear is whether they will fit into a world of behavioural targeting. The trend is to measure campaigns not sites, to use targeting innovations and first-party data advertiser defined targets, all of which run counter to the old demographic GRP approach. But that has me wondering why I am seeing Axciom and Epsilon showing up as bullet points in the comScore VCE presentation.