In the US, the Society of Motion Picture and Television Engineers (SMPTE) has published standards for binding Ad-IDs to commercials and Entertainment ID Registry (EIDR) codes to programming content – using Kantar Media's audio watermarking technology.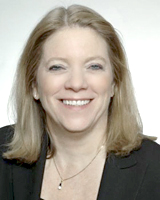 Kantar's tech is an open solution available for licensing, and enables tracking of advertising and programming content across platforms seamlessly and automatically. The global group has been developing the software since acquiring Civolution in 2014, and it is already deployed by hundreds of broadcast networks across the world (including the Norwegian TV ratings, billed in 2016 as 'the most advanced hybrid model for TV and video measurement yet seen in the world').
A working group, whose backers include the Association of National Advertisers (ANA) and the American Association of Advertising Agencies (4As), has created and published two new sets of standards and recommended practices: ST 2112-10 and RP 2112-11 for the Open Binding of Content Identifiers (OBID) and ST 2112-20 and RP 2112-21 for the Open Binding of Distribution Channel IDs and Timestamps. The standards establish 'a fundamental building block for the advancement of full cross-platform measurement and content integration', and have been called the media industry's equivalent of the Universal Product Code (UPC) code, according to Jane Clarke (pictured), CEO and Managing Director of the Coalition for Innovative Media Measurement (CIMM), which has been working on standards with SMPTE for many years. Clarke adds: 'Similar to the standardized ID that improved accuracy and efficiency for the retail consumer packaged-goods industry, Ad-ID and EIDR will enable advertising and content identifiers to remain embedded throughout the media distribution ecosystem'.
The SMPTE says the new standards will help 'mitigate numerous inefficiencies in the cross-platform video distribution and measurement workflow, including time-consuming, legacy processes for matching program and ad names back to the time of airing and the distributor'.
More details of Kantar Media's watermarking technology are at www.kantarmedia.com/us/campaigns/taxi-complete , while web sites for the other bodies involved are at www.eidr.org , www.smpte.org and www.cimm-us.org .
http://www.mrweb.com/drno/news26468.htm