In the US, the Coalition for Innovative Media Measurement (CIMM) and the Society for Motion Picture and Television Engineers (SMPTE) are working together to create an industry standard for tracking advertising and content across TV, broadband and mobile video.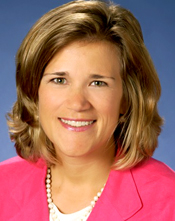 CIMM's advocacy platform, commonly known as TAXI (Trackable Asset Cross-Platform Identification), tracks content and ads as they move across multiple screens. The platform requires unique identifying codes – similar to the Universal Product Codes (UPC) used in many other industries – and these are provided either by Ad-ID, the industry standard for identifying ad assets across all media platforms, or by EIDR, a global register for unique identification of movie and TV content.
Through the partnership, the organizations are working towards widespread industry adoption of Ad-ID and EIDR codes for all advertising and video content. At the heart of the initiative is a plan to establish an open standard technical solution for binding Ad-ID and EIDR identifiers to video assets.
As part of this initiative, CIMM and SMPTE have formed a study group comprising CIMM members and representatives from media organizations, ad agencies and vendors, tasked with agreeing the best binding process. Part of the group's charter is to issue a request for information (RFI) for approaches for binding IDs to media.
SMPTE Executive Director Barbara Lange (pictured) comments: 'We are fully supportive of the effort underway to implement a UPC-type of embedded identification for professional video content and advertisements. We are eager to lend our engineering expertise to support such an important endeavor and we are looking forward to evaluating potential technical solutions in the months ahead.'
Earlier this summer, CIMM invited technology firms to bid for a contract to design, build and maintain a central library of video viewing behavior data across multiple platforms.
Web sites: www.cimm-us.org and www.smpte.org .